How to create the perfect picnic
17 August 2020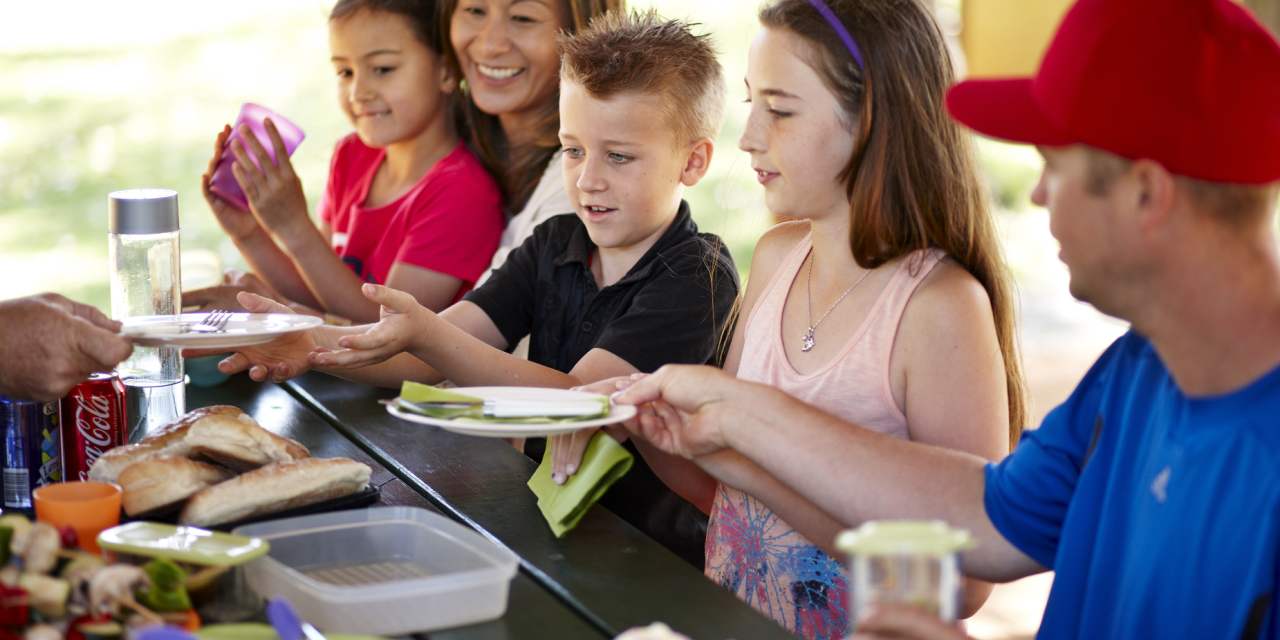 Is there anything better than dining alfresco? Enjoying the beautiful fresh air, Spring sunshine and sounds of nature as you enjoy your lunch is one of life's simple pleasures. At Whiteman Park you'll find plenty of ideal picnic spots, from quiet, covered benches next to playgrounds for the kids, to the tranquil, grassy spaces at Mussel Pool - there's the perfect spot for everyone. This weekend, why not make your picnic extra special? Forget tired old ham sandwiches and packets of chips; it's time to elevate your picnic game and make your next Park get together extra special! Here are our top tips to help you create the perfect picnic:
Blankets and chairs
Comfort is key when it comes to a long, lazy picnic lunch – so be sure to pack either a large picnic rug or a camping chair if you're really settling in for the afternoon. Secured one of the many picnic tables around the Park? Why not dress it up with a nice table cloth? And if your picnic is for a special occasion like a birthday or baby shower, you can be low-key extra and add a few throw cushions for extra pizzazz and comfort!
Ditch the plastic and cling wrap
We're all about conservation, so wherever possible, bring your picnic in reusable tubs and Tupperware. Try to ditch the cling film and go for containers with lids or use beeswax wraps. Your food will not only look even nicer, but you'll be saving the planet too!
Mix up your sweet and savoury items
Make sure you've got a nice balance of sweet and savoury treats in your picnic. A balanced picnic is not only healthier, but also makes your alfresco meal feel all the more special. Try to include some veggies and dip, or even take some leftover roasted veg if you have it! The cooled roasted veggies make a delicious alternative to crudités and work well on sandwiches and with meats. Make sure you've got some nice bread, wraps or rolls and a selection of fillings. A fresh fruit platter is always a hit with everyone and if you want to make it extra kid-friendly, why not try something fun like fruit skewers! Something to share always adds to the fun of a picnic; think tear and share bread, a platter of muffins or a huge pasta salad or cous cous dish.
Cheesy does it
Cheese platters are always a big hit and great if you want to keep things simple. Grab a variety of types to suit all your guests. A firm cheese, like a cheddar or parmesan, a soft cheese, like brie or camembert and a crumbly cheese, like blue cheese or feta. Pair it with an array of crackers, pickled vegetables, nuts and olives. Fresh fruit, like apples and grapes, brighten up the plate and give a sweet touch to the platter. Adding in fig preserves and honey adds additional sweetness to the platter, while an array of cured meats and sausages also pair nicely. You can add to the fun by encouraging your guests to build their own sandwiches by offering some focaccia or mini baguettes – just don't forget the cheese knives!
Splash out on condiments
There's nothing worse than a soggy salad! To avoid this, make your salad at home but don't dress it. Make your favourite dressings (we love a basic balsamic and olive oil or a beautiful honey and lemon dressing) and pop it in an old jam jar. Not only do these look super-pretty on the picnic table, it also means your salad will still be crisp and crunchy when it comes to serving time.
Keep it cool
Always packs your picnic in airtight containers and place into a cool bag with plenty of ice packs. We're blessed here in WA with beautiful weather, but that means you really need to keep your food cool en-route to your picnic.
Drinks

Drinks are an important part of any picnic, so why not get creative and make your own? Mix up some berries, lemon and soda water for a refreshing treat. Pop it into a travel jug and make sure you top it up with ice to keep it cool! Don't forget there are drinking fountains dotted around the Park, so bring your bottle and top up throughout the day. You can also grab coffees from the Village Café and the Guerrilla Hub kiosk, so pop your reusable coffee cups in the bags too!
BBQ picnics
Add a hot element to your picnic to make it really special! Whiteman Park has BBQ's across the picnic grounds which you can use for just a few dollars (remember to bring the dollar coins from home or grab some from the Visitor Information Centre when you arrive). From the classic sausage sizzle, to things like haloumi and kebabs – combining cold salads and something warm from the BBQ is classic 'Park picnic' style. If you're pushed for time, just bring the salads and sides and grab a BBQ pack from the Village Café.
Wipes and bags
It's always worth bringing napkins or wipes (especially if you're dining with kids!) to help mop up spills or wipe knives so you can reuse them. Bring a bin bag or old plastic shopping bag with you to collect up any rubbish or leftovers. Leave no trace and do your bit to keep our beautiful Park clean and tidy for the next people enjoying a picnic!
Toys or games
If you're picnicking with kids, be sure to bring a couple of small toys or garden games with you to keep them entertained. A skittles set, bat and tennis ball or even just a soccer ball will keep the little ones entertained so you can stretch out your lunch even more!