There are plenty of electric barbeques located throughout the Park's picnic areas.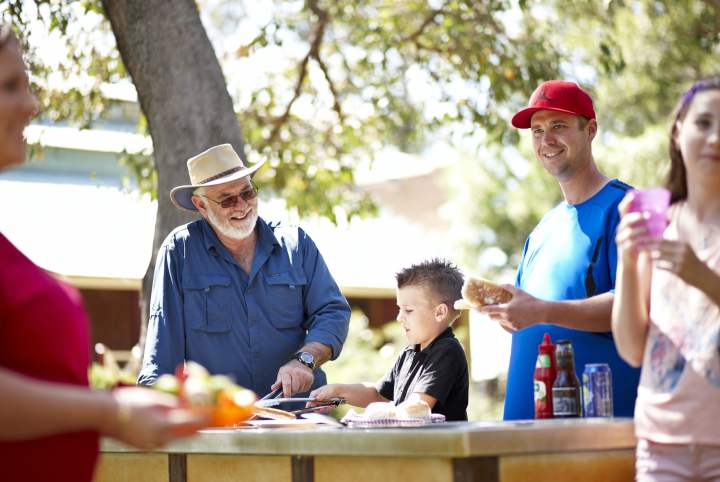 All of the Park barbeques are $1.00 coin operated, with each coin providing a heat cycle of approximately 10-12 minutes.
We suggest that you only insert one coin at a time, waiting for each heat cycle to end before inserting your next coin.
Change for barbeques is available from the Visitor Information Centre from 10.00am – 4.00pm on weekends, and until 3.00pm on weekdays.
Please note that barbeques cannot be reserved for exclusive use, with the exception of the two barbeques associated with Shelters P1 and P2 at Pia's Place.
Your Barbeques

Portable barbeques and cooking devices are not permitted in Whiteman Park.
All types of solid fuel (eg. heat beads, wood, charcoal, etc) cooking devices are expressly banned due to the high fire risk they pose. You will be asked to extinguish these cooking devices by Whiteman Park staff. Failure to comply may result in prosecution under the Bush Fires Act.