Whiteman Park relies on a highly valued group of volunteers. They are the heart of Whiteman Park.
Our volunteers assist us to deliver excellence in a variety of activities, across the fields of environment, transport, events, education and customer service.
If you have time for a wonderfully rewarding experience where you get to enjoy and share your passion for the Park and the wide range of fascinating events, natural environment and transport heritage programs that we have to offer, join us as a volunteer today.
For all the details, simply call our Volunteer Coordinator on 9209 6000 or download the Volunteer Registration Form below.

Interested in Volunteering with one of the transport groups? Complete the Registration Form and we will pass on your details!


Volunteer roles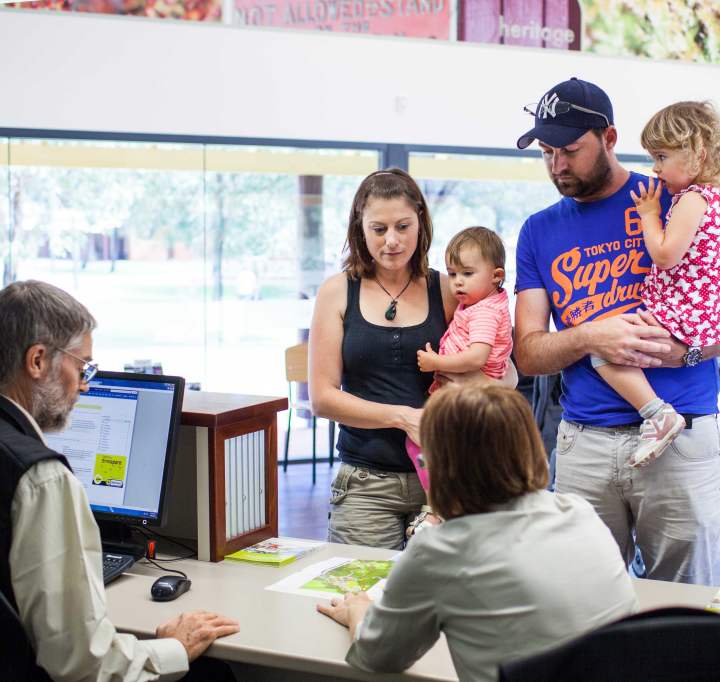 Visitor Information Volunteer

Working in the Visitor Information Centre, our Visitor Information Volunteers are an essential frontline element in creating a friendly and enjoyable environment for our visitors. If you are keen to share your knowledge and passion for all things Whiteman Park, welcoming visitors, answering questions both at the Information Desk and over the telephone, and recommending things to see and do, then this may be a position for you.
We are also currently seeking a group of passionate people to provide visitors with a friendly and informative introduction to our amazing Park and its many attractions as a Visitor Information Volunteer.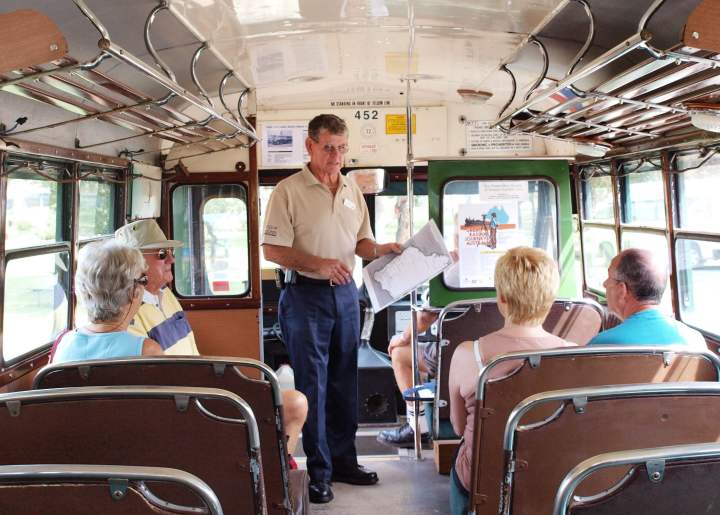 Tour Guides
– Environment and Transport
Whiteman Park tour guides offer our visitors an experience that extends beyond the picnic areas of the park. If you have a keen interest in the environment, then why not become a volunteer tour guide for our Nocturnal Woylie Walks? If history is more your style, then perhaps you would enjoy telling the story of Whiteman Park whilst riding a vintage bus from the Bus Preservation Society.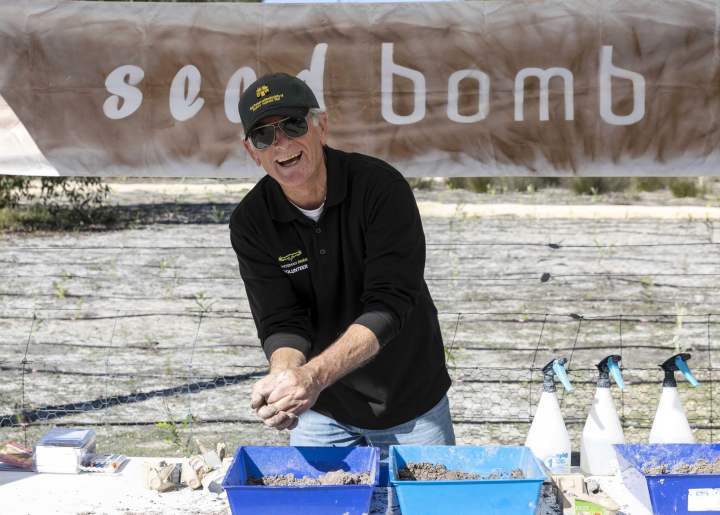 Event Support Volunteers
Whiteman Park hosts a number of exciting events throughout the year. As a member of our valued volunteer team, you have the opportunity to participate on days such as EnviroFEST, Doggies Day Out and World's Biggest Playgroup Day. You may also like to volunteer your time to assist with school holiday programs, external displays and planting days.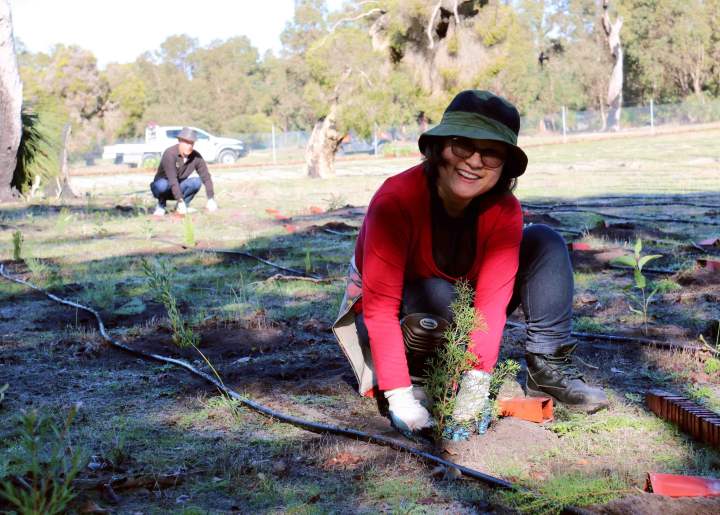 Children's Forest and
Planting Volunteers
Those with a passion for planting or who just want to do their bit for the environment may be interested in using their green thumbs to help the Whiteman Park environment team achieve our annual bushland revegetation goals.
'Children's Forest Champions' are those who will help maintain this bushland facility through weeding, planting and watering.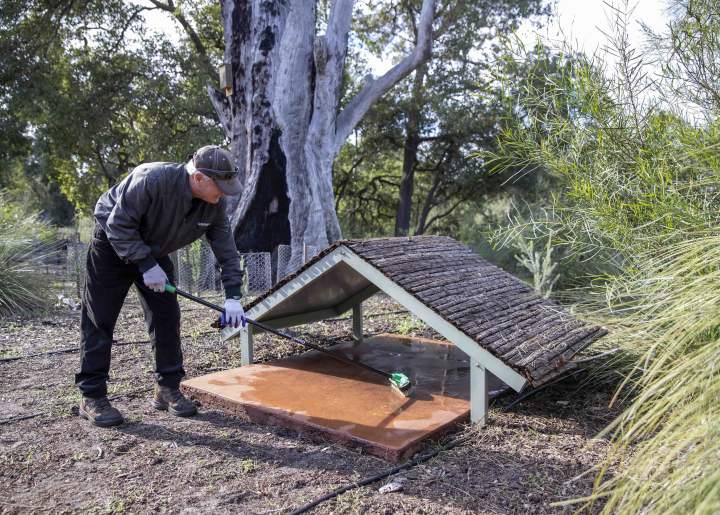 Woodland Reserve Volunteers
Woodland Reserve is Whiteman Park's central conservation program as a breeding facility for rare and endangered fauna. Our volunteers help us to manage the area through cleaning, weeding, watering and plant maintenance. Food preparation for the resident fauna species is also an important part of the work undertaken by our wonderful volunteers.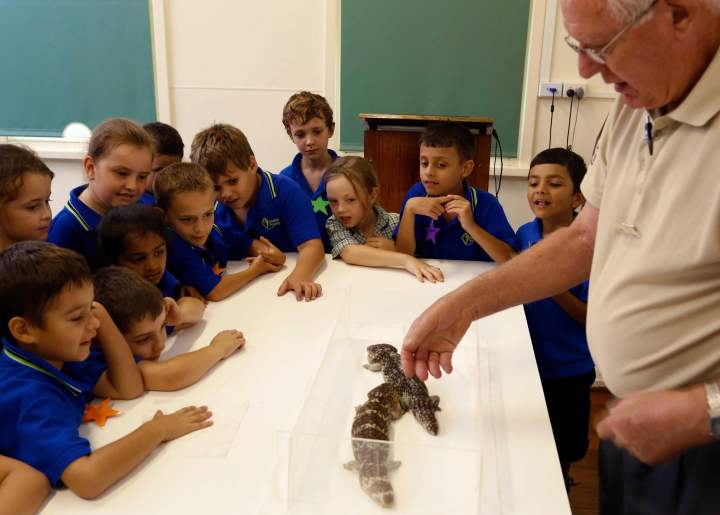 Education Program Volunteers
Whiteman Park offers a range of unique environment and transport heritage programs for school students under the banners 'Whiteman Wallaby environmental education' and 'Wheels of Change Transport Heritage Education'. Our volunteers assist the Education Coordinator to make these programs entertaining, educational and an experience for all students to remember.