Opening Hours
Open every day, 10.00am to 4.00pm
Closed Christmas and Boxing Day

Location
Village Junction Station Precinct
Carpark 1 - Building '1' on Park Map

Entry Fees
Entry by donation
(Some programs attract a fee)

Contact
Are we there yet?
Revolutions Transport Museum is much more than the State's only land transport museum – it is an engaging exhibition that showcases the far-reaching impact that our transport choices have made, and are making, on Western Australian lives and landscapes.

Interactive exhibits give a sense of the past, from loading a packhorse, to the EJ Holden journeys and the Singing the Train exhibit that takes us through the Pilbara by rail, through the voice of the Nyamal people.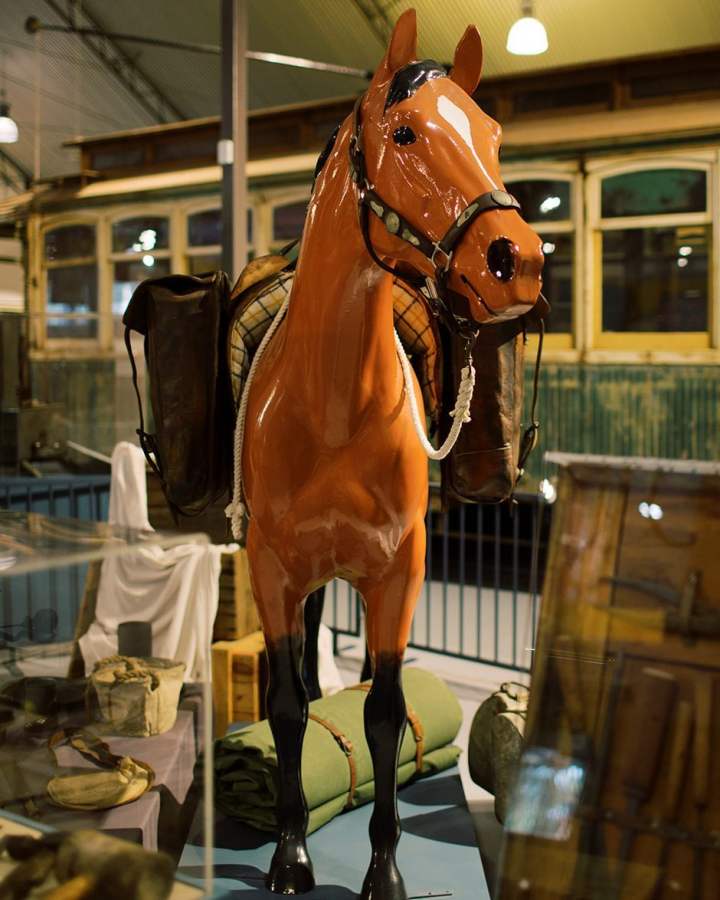 Within the exhibition, a mini-movie starring the character 'Rev' plays in the theatrette, exploring various aspects of the land transport story.

Open your eyes to some of the fascinating land transport stories and developments that have shaped our past and will impact on our future. It will change the way you think about transport.
Revolutions is also home to the Whiteman Collection, the bequest of the Park's namesake, Lew Whiteman.
Revolutions is a distribution point for Cycle Instead information and brochures.
Cabinet of Curiosities
Revolutions Transport Museum is the home of the Whiteman Collection, Lew Whiteman's bequest to the people of Western Australia. Each quarter, one of these special items from the Collection are displayed in the 'Cabinet of Curiosities' in the foyer of the Museum.
Education Programs

'Wheels of Change' Transport Heritage Education Programs
Revolutions, WA's most diverse land transport museum, offers four separate education programs designed for students in Kindergarten through to Year 6.

Our programs explore how changes to land transport in Western Australia have transformed lives and shaped communities, both past and present. They also offer students a chance to experience and understand the development of transport like nowhere else can, through hands-on, interactive experiences with real historical items.

You can find out more about the Wheels of Change education programs in the Education section of our website, or contact our Bookings Officer for details.