Opening Hours
Open every day, 10.00am to 4.00pm
Closed Christmas and Boxing Day

Location
Village Junction Station Precinct
Carpark 1 - Building '1' on Park Map

Entry Fees
Entry by donation*
Group bookings recommended

Contact

Latest Exhibition
Recollection exhibition

Disability access
Good accessibility for wheelchair users

Revolutions Transport Museum is much more than the State's only land transport museum – it is an engaging exhibition that showcases the far-reaching impact that our transport choices and technology changes have made, and are making, on Western Australian lives and landscapes.

As the home of the Whiteman Collection - the Park's namesake, Lew Whiteman's bequest to the people of Western Australia - Revolutions will open your eyes to some of the fascinating land transport stories and technological developments that have shaped our past and will impact on our future.
Interactive exhibits give a sense of the past, from climbing aboard a horse-drawn buggy to climbing into the drivers seat of our EJ Holden; while the captivating Singing the Train exhibit journeys the Pilbara by rail through the voice of the Nyamal people.
Each quarter, different objects from the Collection are displayed in Collection Store window and foyer displays, while temporary and travelling exhibitions build upon the museum's stories, so there is always something different to see and explore in this family-friendly, accessible space.

Group bookings
If you're planning a visit to the museum with groups of 10 or more, please contact the team to make a booking for your group.
Entry Fees
*Please note that some programs attract a fee.
Down Memory Lane tours
Take a trip down memory lane or discover how previous generations lived on this multi-attraction tour. This is a great excursion for senior, social and tourist groups alike.
---
Primary education programs
Our history programs explore how changes to transport and technology in Western Australia have transformed lives and shaped communities - both past and present. Students experience and understand the development of transport through hands-on, interactive experiences with real historical items.
Digital collection
You can now search Revolution's growing digital catalogue of objects on Collections WA and learn about some of the items that are normally in storage and out of public view. Collections WA is an online platform where you can discover unique cultural, creative and community stories from WA collections. Digitising our collection prolongs the future of these historic objects by creating a digital version of it for future generations, while also providing access to objects across the wider community. The museum team are regularly updating the catalogue as they undertake research and accessioning of the many items in the Whiteman Collection.
---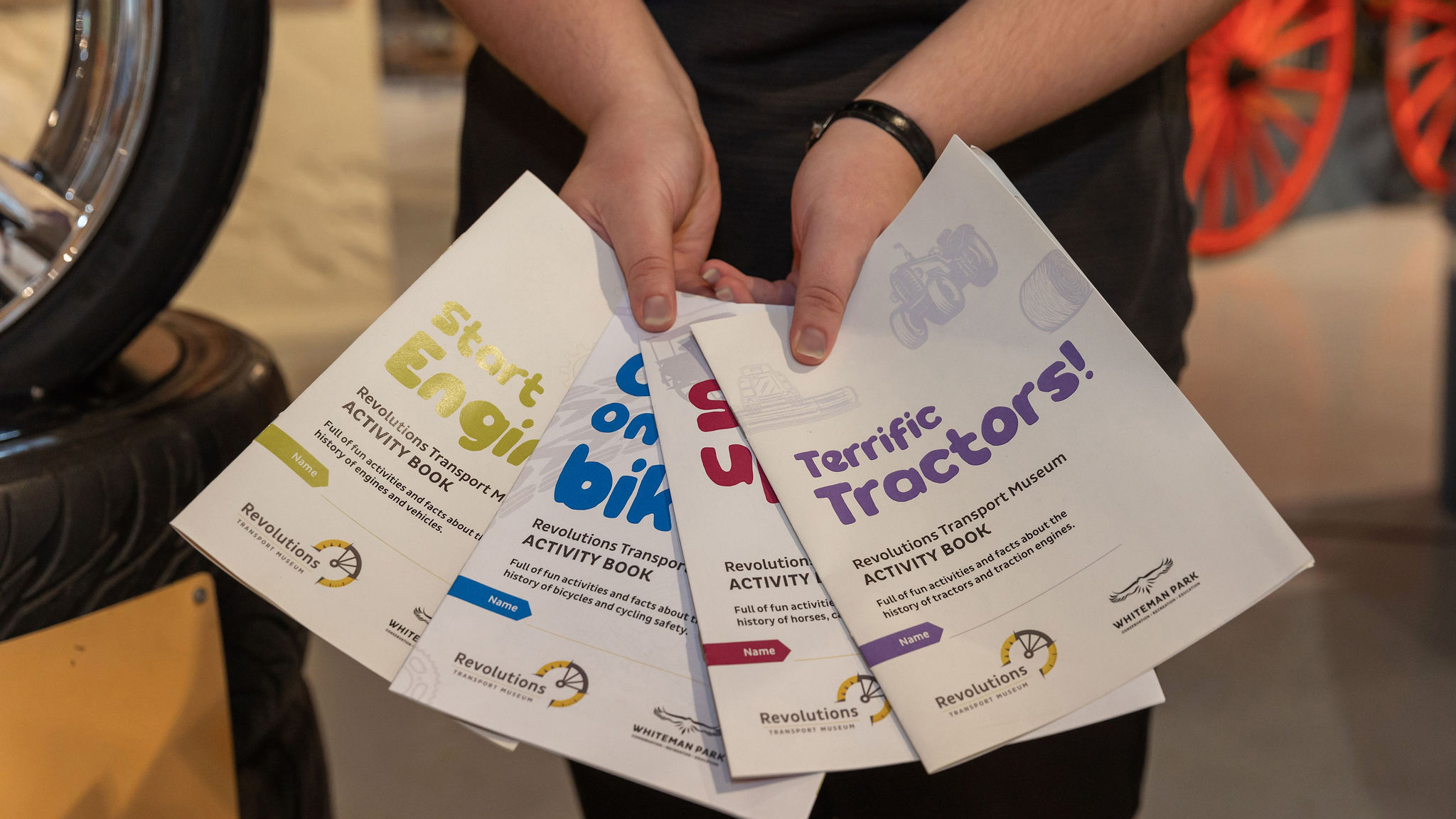 Enjoy these transport-related activity sheets at home or pick one up next time you're visiting us!