Who was Lew Whiteman?
Manton Lewis Cyril Whiteman was one of five children born to a family who made their fortune manufacturing bricks from the rich clay soil of the Swan Valley. The Whiteman family came from England in 1886 and Lew's grandfather took up land on Jane Brook in Middle Swan, where Lew's father established a brickworks.

Lew was born in 1903 and spent his youth chasing brumbies around the freshwater lakes of Mussel Pool, Lake Gnangara and Emu Lake.
With his heart set in the sand country, Lew began purchasing land around Mussel Pool in 1939, owning up to 835 hectares in this area at one time. He used the land to graze cattle and as a place to ride horses. In 1963, Lew enlarged Mussel Pool and developed it as a picnic ground for friends, neighbours and later, the wider community.
After selling Whiteman Brick in 1966, Lew indulged his passion for collecting old machinery and draught vehicles, which he displayed at Mussel Pool, as well as antiques and curios, which he kept at his properties in Guildford. He owned three houses in a row to house his private collection which he opened to invited guests only, taking pride in showing them through his famous personal collection, in an era when interest in such things was uncommon.
In 1977, Lew sold the land around Mussel Pool to the State government, and in 1986, Whiteman Park was officially opened and named in recognition of Mr Whiteman for his pioneering development of the public open space.
Following his death in 1994, Lew made a generous bequest to the people of Western Australia. In an agreement with the Western Australian Planning Commission, selected objects from his collection, relevant to transport and development, were transferred to Whiteman Park, to be kept in perpetuity.
The remainder of his exotic antiques and curios were sold at auction and the proceeds were donated to charity, with Princess Margaret Hospital being the major benefactor.
Manton Lewis Cyril Whiteman was well known in the district as an excellent horseman and a good Samaritan. Lew never married and he never lived on the lands here – he lived the first part of his life in Middle Swan, near the brickworks, and moved to Guildford in the 1950s where he lived for the rest of his days.


Lew's Legacy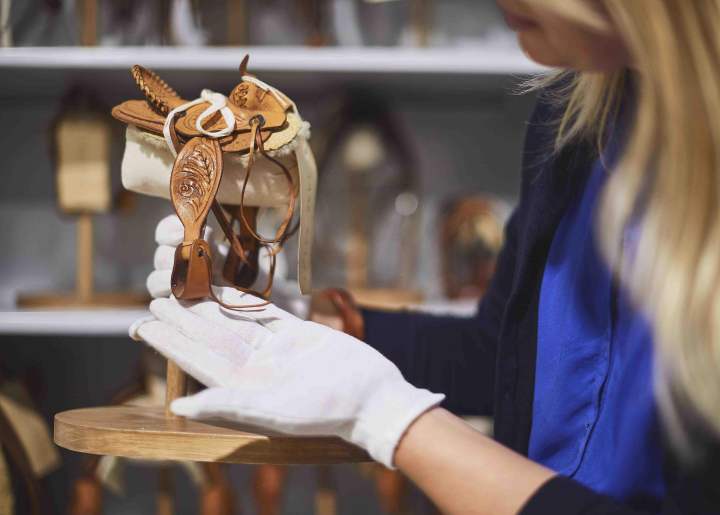 The Whiteman Collection

The Commission's vision, in accepting Lew's bequest, is to use 'The Whiteman Collection' to strengthen Whiteman Park's transport theme and provoke community interest in land use and transport. To this end, Revolutions Transport Museum was opened to the public in 2005 and continues to display a thought-provoking exhibition based on the Whiteman Collection.