9 things you didn't know about Whiteman Park
3 August 2020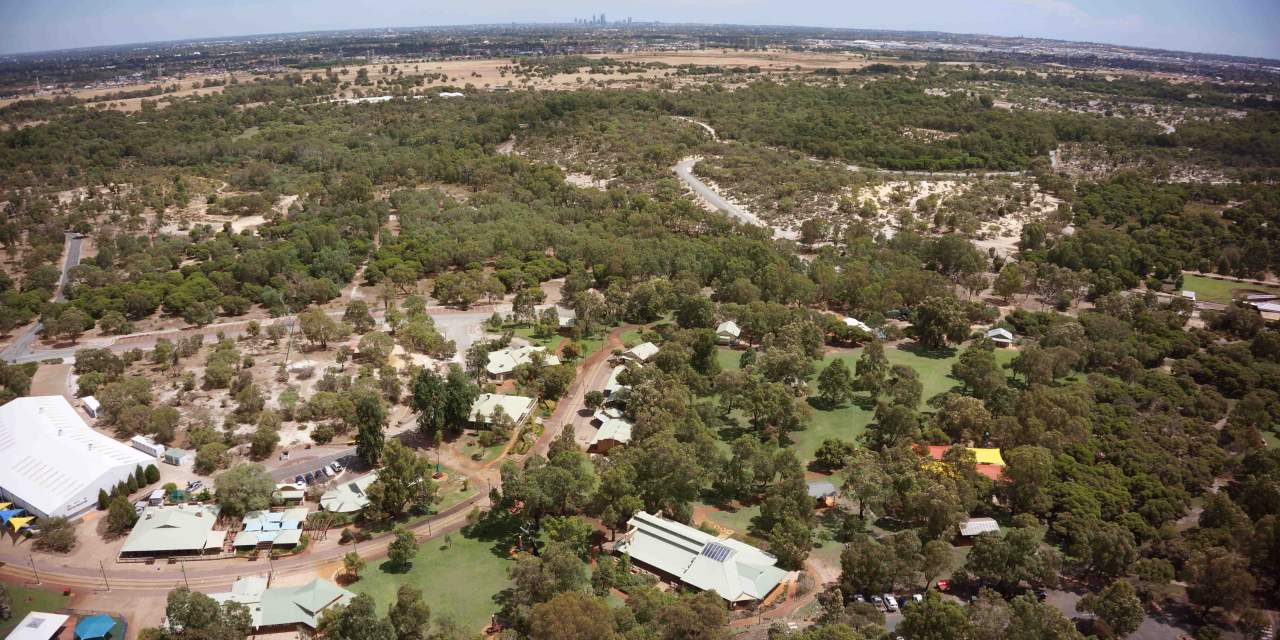 Whiteman Park is a big place (over 3,700 hectares!) and there is a LOT going on here, so sometimes we manage to surprise even our most regular visitors with some unique and interesting facts. We thought we'd share nine really special (and largely unknown things) about Whiteman Park with you.
1. Why we're called 'Whiteman Park'
We often get asked why we're called 'Whiteman Park', or mistakenly get called 'Whiteman's Park' or 'Whitemen's Park' but there is a good reason for the name that has nothing to do with colour. If you've ever heard of Lew Whiteman – or Manton Lewis Cyril Whiteman in full – you may know how Whiteman Park came to be. Lew owned the land around what is now Mussel Pool. It is land he used for grazing cattle and riding his beloved horse, Blaze. But Lew also created the first public picnic lands around Mussel Pool, expanding the seasonal water hole to become a permanent lake, and displaying an amazing collection of farm machinery and waggons around the boundaries. In 1979, when the State Government commissioned a report about creating a regional park in the area after purchasing the Mussel Pool land from Mr Whiteman, the consultants proposed that "in view of Mr Whiteman's pioneering work (in creating a public parkland around Mussel Pool) that the total park should be known as Whiteman Park."
2. How many suburbs does it take to make a Park?
A recent radio station competition asked, 'What suburb is Whiteman Park in?' While the correct answer the radio station had was 'Whiteman', the Park actually covers FIVE suburbs! The main body of the Park, where the recreation areas that you know and love are located, does indeed take up the entirety of the suburb of Whiteman. But the Park also covers the suburb of Cullacabardee and Bennett Brook flows through the suburbs of Bennett Springs, Caversham and Eden Hill before hitting the Swan River at Guildford!
3. Conservation isn't a one-man band
Whiteman Park is so well known as a public parkland, that few people realise the conservation work that is undertaken here! In the past ten years, four fauna species have been translocated or reintroduced to the Park, and over 300,000 native seedlings have been planted to help regenerate degraded bushland. We're proud to work with a number of agencies including Perth Zoo, the Australian Wildlife Conservancy, the University of Western Australia and Murdoch University on research projects and fauna releases. The new arrivals include the critically endangered woylie, endangered dibbler, the tammar wallaby and the bush stone-curlew.
4. We enjoy sweeping city views
The last thing on your mind when you visit Whiteman Park is the Perth CBD, right? If not, you can still get your city fix – with sweeping views of the city skyline from the Park's lookout on Whiteman Drive West (amongst other, less accessible locations!). It might be hard to believe, given it was not that long ago that the Park and neighbouring Swan Valley was considered 'semi-rural', but we're just 15km from the Perth CBD!
5. Our wildlife is WILD
A lot of visitors wouldn't get to see the native wildlife that calls the Park home, either because many of them are nocturnal, or simply because they're a little reclusive! All up, there are over 170 different vertebrate (ie., animals with a backbone) species that have been recorded in the Park, and ALL of them are wild. Unlike the animals in Caversham Wildlife Park, who rely on their amazing human carers for food and water, the creatures in the rest of the Park are completely wild, including all those kangaroos you might see! Most of the Park's birds and animals go about their business, finding things to eat, stuff to nest with, or a mate to… well, mate with, all without any interaction with us humans. The Park is a haven for these species amongst the hustle and bustle of the surrounding suburbs. But because they are wild, if you do happen to come across them, its best to leave them be.
6. Water source protection
One of the many important reasons that the Park was created, is to help protect a southern section of the Gnangara Water Mound, with much of the Park's northern conservation areas sitting on land classed as Priority 1 or Priority 2 groundwater protection areas. The underground water resource is an unconfined aquifer that stretches from Guilderton/Gingin to the Swan River, supporting a host of groundwater dependant ecosystems in the Park, such as our wetlands and our banksia woodlands. It also happens to be an important source of drinking water for metropolitan Perth – and the reason we hold the annual Children's Gnangara Groundwater Festival education event for primary school kids!
7. Eagles – they're not just our logo
Since 2004, Whiteman Park has had the magnificent wedge-tailed eagle as our logo. It was chosen to symbolise the nesting pair of wedge-tailed eagles that still reside in the Park today. On a lucky day you might spot one of these massive birds soaring in the skies above the Park. There are now two nesting pairs in the Park, with both successfully raising their chicks most years. The Park's eagles have also taken part in ground-breaking research by eagle ornithologist (bird scientist) Simon Cherriman, with the youngsters' movements tracked as they learn to fly and eventually leave their parents' territory. One such juvenile eagle, Darlyininy, was recorded flying all the way to Lake Argyle then across the border into the Northern Territory, before eventually returning to cross his home grounds at Whiteman on his way to visit the deep south-west of WA! Although common and widespread throughout Australia, the wedge-tailed eagle is very sensitive to nesting disturbance, so the Park's vast bushland areas provide an important sanctuary for this iconic predator.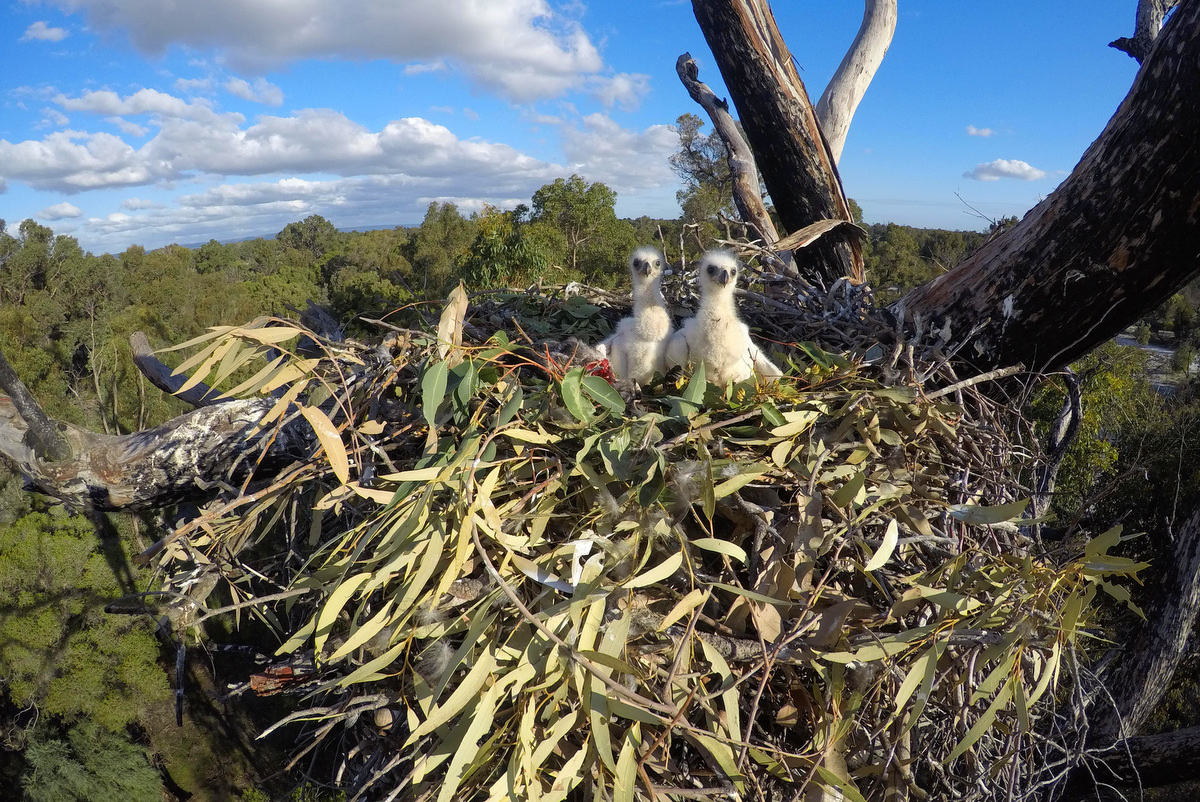 8. Our team are first responders
Park staff are varied in their fields of expertise: from the curatorial work undertaken by Revolutions Transport Museum staff, to the environmental officers responsible for the conservation of our amazing fauna and flora, our roles are varied! But did you know that almost every member of the team are trained first aiders? It means that no matter who is on shift, or where in the Park an accident occurs, we can be on the scene and providing first aid quickly. But we're not just trained to secure a broken limb or patch up those pesky scooter-induced knee grazes, no! Over half of the team are also trained bush fire fighters, responsible for conducting seasonal prescribed burns and trained to respond to a full-scale bushfire emergency in the height of summer.
9. We're an urban haven for biodiversity
Many people might think of the Park as a great place to play or picnic – but there is much more to enjoy just outside of the Village! Few people realise that surrounding that lovely grassy area is over 3,500 hectares of natural bushland, which is home to over 170 animal species and 400-plus plant species. It's hard to believe that right in the middle of the metro area so much natural life can flourish, right? There are three main habitat types in Whiteman Park – melaleuca damplands, banksia woodlands and the open heathlands. These habitats are a haven for many species that have either disappeared from, or struggle in, suburbia. Here, you'll find quenda foraging in daylight hours and see waterbirds nesting and raising their young around our wetlands. We're also a haven for many plant species that are becoming harder and harder to find on the Swan Coastal Plain (which extends the length of the Perth metropolitan area), such as the threatened banksia woodland communities. Our natural biodiversity is a testament to the importance of protecting our natural areas. From emus to orchids, robins to kangaroos, there is so much to discover amongst the Park's incredible conservation area – it's a true biodiversity hotspot right in your backyard!
So next time you come to visit, be sure to grab a Park map and enjoy some the natural wonders that this amazing Park has to offer, either on foot or on your bike. Just remember – take only photographs and leave only footprints!