Senior's day out at Whiteman Park
20 February 2023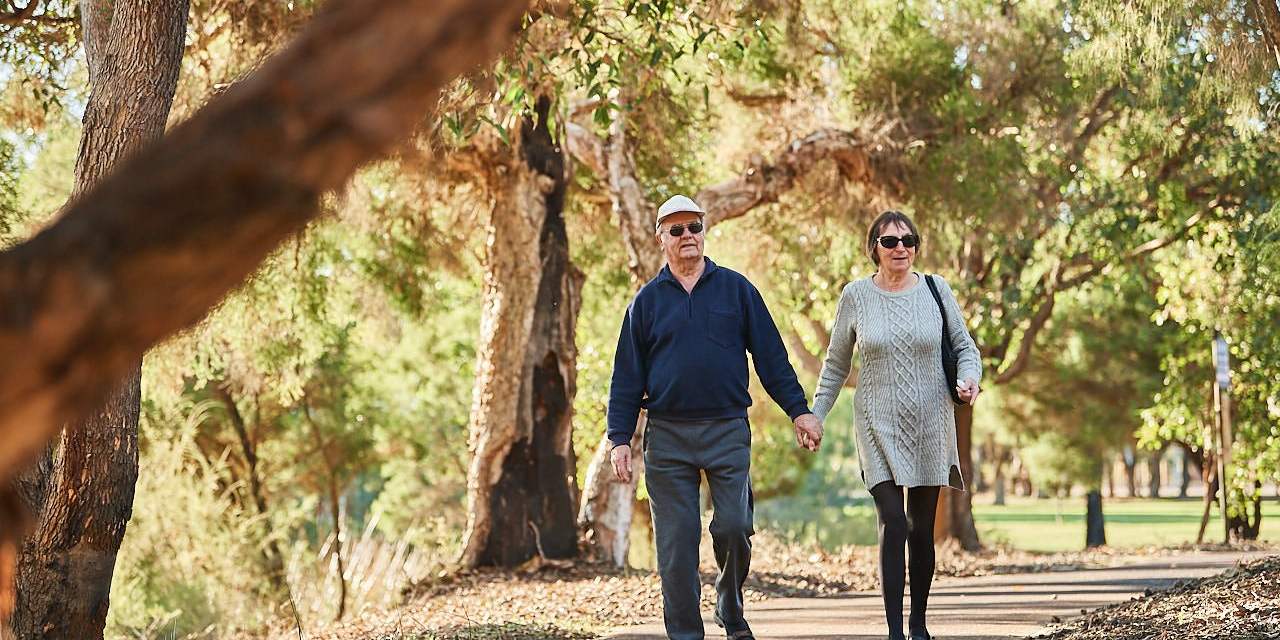 With huge collections of historical items and some of the best natural experiences in Perth, Whiteman Park is a great place to get outdoors and explore.
Since many of our attractions offer discounts for those holding seniors' concession cards, we're here to help showcase some of the best experiences to make a memorable day out at Whiteman Park!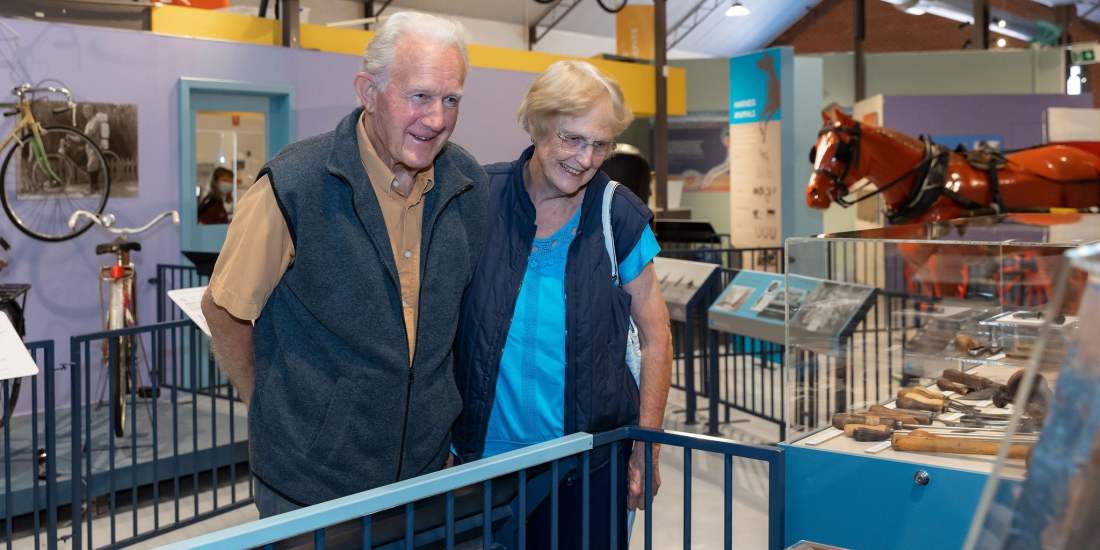 Heritage museums
Whiteman Park is home to multiple museums, each full of transport history significant to WA, which are a great way to start your day. Revolutions Transport Museum, located over the tracks of the Bennett Brook Railway, shows a unique display of exhibits from horse-drawn carriages to trains and cars. For a donation entry fee, the museum also has many interactive displays and even some educational movies to sit down and enjoy in airconditioned comfort.
Next to the Village Cafe is the Motor Museum of WA which always has a range of vehicles - many of which you might even recognise from having owned 'back in the day'! With a collection of some 200 vehicles, from a Model T Ford to Daniel Ricciardo's F1 race car, the museum has many one-of-a-kind cars which any motoring enthusiasts or history buffs can appreciate. The museum also offers discounted entry for seniors and RAC members.
The Tractor Museum houses dozens of relics from the state's agricultural past. The collection includes nearly 40 tractors, stationary engines, vintage trucks, a display of country life artefacts and old photographs. It's a wonderful look at the yesteryear of farmlife in Western Australia.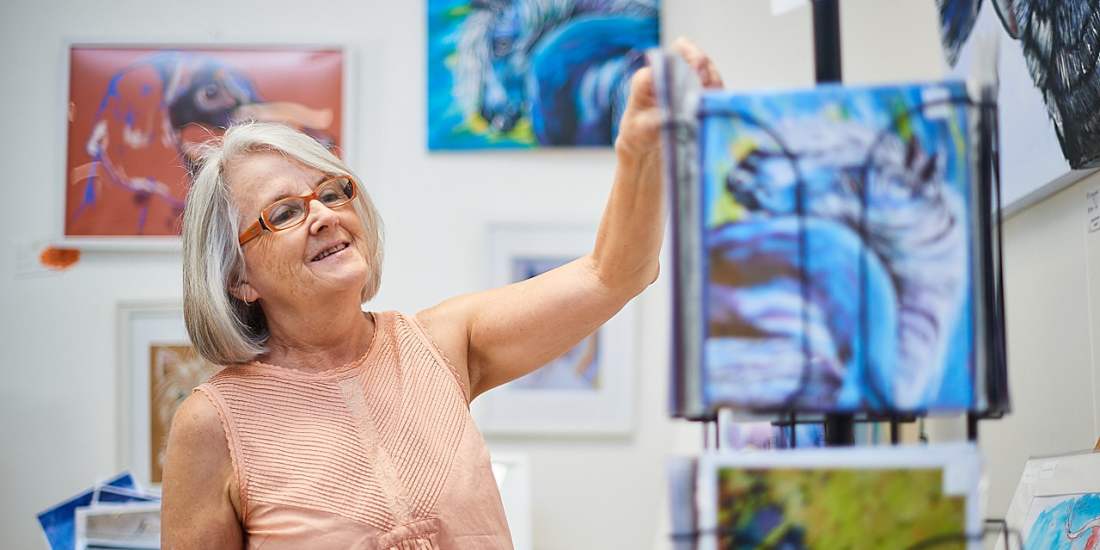 Village shops
The Village area of the Park includes some really special shops. You can peruse the unique homemade gifts from the Handcraft Centre, admire the fabulous artworks of local and emerging artists in the Village Art Gallery and enjoy some new designs using antique printing presses at the Bright Press print shop. Many of the handcrafted goods are created using traditional methods which make for some unique souvenirs and home decorations.

And if you're visiting on a weekend? It is essential to pop into the Lolly Stop. This old-fashioned lolly shop will make you feel like a kid again with a selection of old-fashioned treats to enjoy (boiled lollies, anyone?). It's also a great spot to pick up a little something for the youngsters in your life.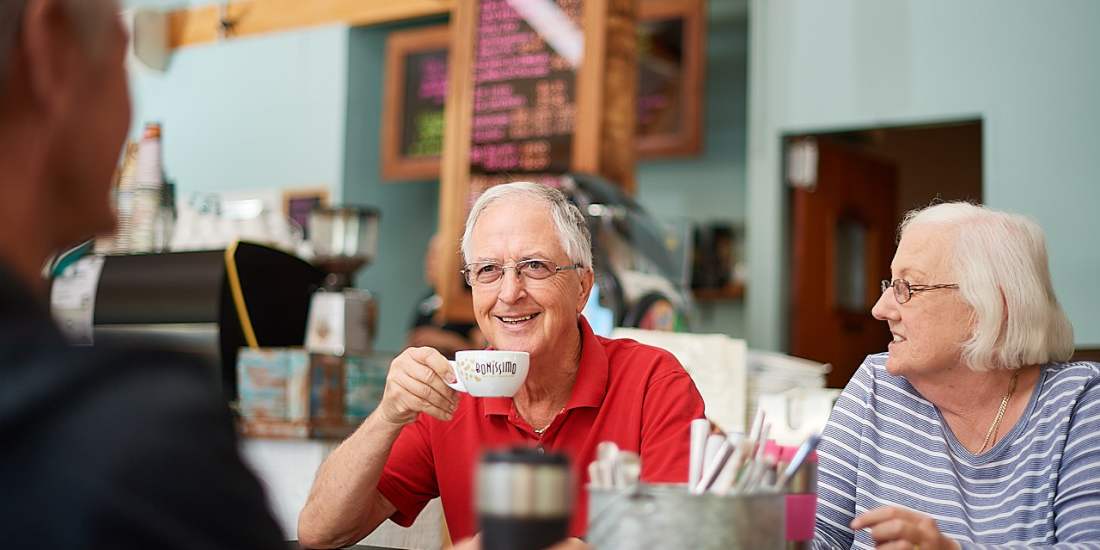 Did someone say coffee?
After exploring some of the many stops in Whiteman Park and jogging a few memories of younger days, why not relax with a cup of tea or coffee and try one of the many food options available from Whiteman Park's cafes?
In the middle of the Village, the Village Café has a wide variety of delicious menu options, including an All-Day Seniors Brunch with ham and cheese croissants or fish and chips along with a hot drink. On their operating days, you can sit back and watch as the tram stops to pick up passengers and dings the bell before setting off again.
Alternatively, the Guerrilla Hub Kiosk at Mussel Pool sits surrounded by lush lawns and nature, offering an opportunity to sit back and watch the birds and wildlife with your drink.
Stretch those legs
Did you know that Whiteman Park has dozens of walking trails and cycling paths all around the parklands? These are an excellent way to stretch your legs and really explore all that the Park has to offer.
Keep it simple and have a wander up and down the Village Mall, exploring each of the shops as you discover them, being sure to have a chat with the Park's wonderful volunteers in the Visitor Information Centre. While you're there, pick one of the many sealed walking and cycling paths so you can take a stroll through nature. There are paths for all levels of mobility depending on how far you want to go, with frequent signposts and maps to determine distances.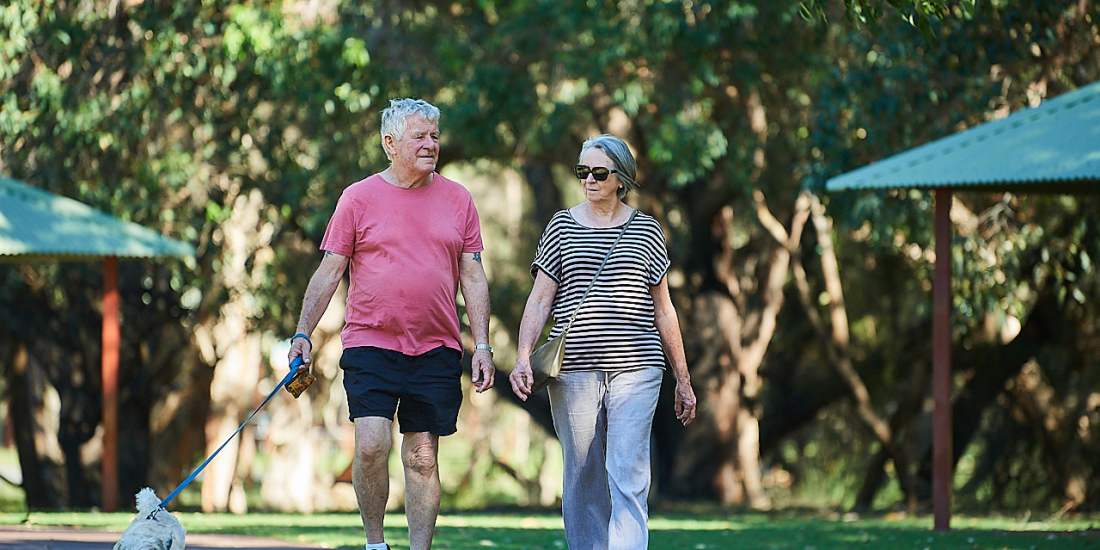 Tram & train rides
As an alternative, particularly if you're feeling tired or don't wish to walk long distances, why not explore the Park's bushland and recreation areas by rail on one of the heritage electric trams or Bennett Brook Railway's vintage train ride?
Whiteman Park is the only place in WA where you can ride a genuine heritage electric tram, providing transport between the Village center and Mussel Pool at half hourly intervals, all while offering a look back into transport options that haven't been available in Perth since the 1960s.
Another great option, Bennett Brook Railway allows you to sit down and relax while taking in the natural bushland and maybe even some local wildlife. With many passionate train operators caring for the vintage engines, the railway provides a rare experience to learn more about the railway history in the Perth region.
Caversham Wildlife Park
Of course, if you're a wildlife lover, no visit to Whiteman Park is complete without a trip to Caversham Wildlife Park. Home to 200 species of native mammals, birds and reptiles, Caversham offers a great opportunity to get up close to your favourite critters that might otherwise be hiding during the day. There are lots of shady walkways and benches throughout the park to let you take a break and watch the animals too.

Our top pick? If you've never held a wombat or fed a kangaroo, take the opportunity to try something new and support the conservation efforts of our native wildlife. Caversham also offers a discount rate for those with an Aged Pension or Seniors Concession card - bonus!
Want to spend even more time here?
Are you a Whiteman Park regular or just interested in getting involved? Whiteman Park offers many opportunities for locals to learn more about the Park and act as tour guides and event volunteers, as well as help maintain the park and nature reserve for the future. If you're interested click here to find out more.