The smallest of the Park's playgrounds still packs a punch!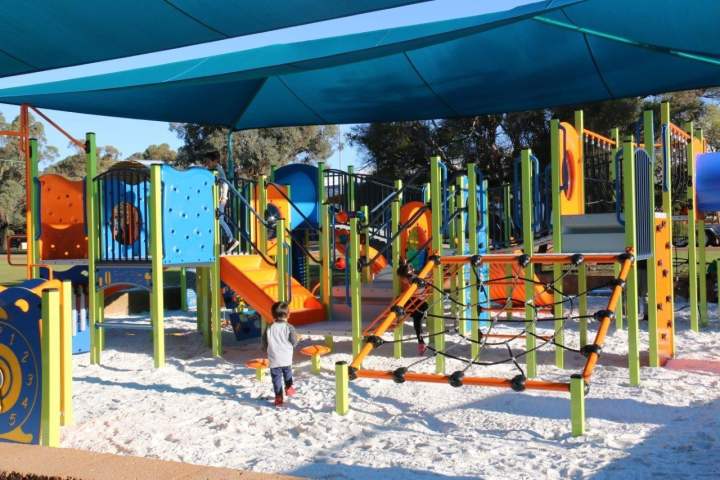 Alongside the Mini Pool Playground, you will find another smaller playground that opens to the surrounding lawns. This is a popular area for kid's summer birthday parties with both the wading pool and playground in such close proximity!
Located opposite the Village Cafe (for all your caffeine needs!), this playground is centrally located, and just a short walk to car parks 6 to 11, as well as most of the Village attractions.
Want to book a shelter near this playground for your child's next birthday party or a family gathering? Shelters F, J1 and J2, plus Shade Shelters PP and WP are the closest options.